Product Details & Information 
(Please Read Before Ordering Or Watch The Video)
[svpVideo v=1]
Feeling aggressive?…Try Our High PR Niche Relevant Blog Posts!
Send some serious PageRank to your sites by utilizing our range of gray-hat services. High PR Blog Posts at a crazy price!
Get quality links from tens of thousands of independently owned high PR blogs, using original content. All blogs are individually owned, on different servers, and hosted around the world. All have Google Page Rank and are well indexed in Google.
Key Options: 
Distribution on either PR1-3 blogs, or PR4+. Can be post dated. Can be re-ordered automatically (auto-pilot).
Reporting: 
You will receive the exact URL(s) of your link(s)
Ordering Notes:
Blog Niche Category: 
Please choose the category of site that you would like your link(s) submitted to. We suggest matching your choice to the site you're promoting as closely as possible, so as to increase link value.
Important: 
While every attempt will be made to post to a targeted blog there will be occasions where the post is sent to a more general blog that has categories specific to your niche. Also, if you want to drip feed your posts, this will require you to create individual orders, post date that order, and it will be sent for processing on the date you select. If you set these to recur they will be sent on the same date each month. If you order a multiple QTY of posts in a single order, they will all be sent for processing at the same time regardless of the date you set.
How The High PR Relevant Niche Blogpost Service Works: 
These links are posted across a network of appx 35,000 independently owned websites, totaling millions of pages. The sites are scattered across thousands of servers and unique IP's. Our system constantly spiders the entire network to ensure that your link remains live.
There are occasions where a site will drop out of our network, or Page Rank will change and we have to move your post from the URL originally displayed in your report. This can take 3-5 weeks for our spiders to crawl the entire network, and validate every single link. We do this as fast as we can.
If you see a bad link it does not mean that the link has not been moved, it may have already been corrected – but the report may not have been updated yet.
If you need a quick update, please submit a support ticket with the order ID and we will check manually and see if the link has been updated. If it's not urgent, please allow our system to update the report automatically.
High PR Blog Posts – Niche Relevant, Quality & Unique Content
High PR Blog Post PR 1 to PR 3 Links –

(Equal Chance of Being 1, 2 or 3 Page Rank But With Guaranteed Relevance)
$30.00

Or For Even Better value, Why Not Order 5 at $15.00 Discount!

Permanent Home Page High PR Blog Posts PR 1 to PR 4 (20 Home Page Blog Posts PR 1 – PR 4)

High PR Blog Posts PR 4 Links – 80% Chance of Being PR 4 and 20% Chance Of Being PR 5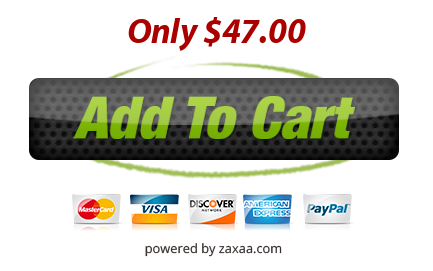 Or For Even Better value, Why Not Order 5 at $25.00 Discount! 
High PR 4 Blog Posts (5 x PR 4 (Bulk Discount))
High PR Blog Posts PR 4 80% Chance of Being PR 4 and 20% Chance Of Being PR 5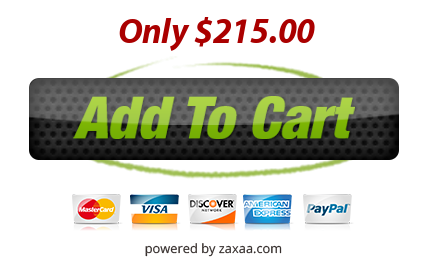 Watch The Video As I Explain The High PR Relevant Nice Blog Posts Offer In Detail
(Video goes here)

Order form in next page after purchase for the High PR Relevant Blog Posts
I HAVE SOME QUESTIONS ABOUT YOUR HIGH PR NICHE BLOG POSTS…
Let's see if these answer your questions…
Q: Once my link is placed, what can I do if I don't like the site on which my link has been placed?
A: Good question. You can easily get your content placed on another site in the network. Simply submit a ticket inside your dashboard that references the post, and we will place your content on another blog in the same category and of similar page rank.
Q: I checked the PR of the page my and it is 0, why is that?
A: The PR is based on the PR of the domain. Your post is on an internal page that is brand new. It will not show any page rank but it does gain authority from the page rank of the root domain. Also, your post will appear on the front page of the blog for a period of time ranging from a day or two to several days, depending on the volume of content received by that blog.
Q: If I notice that the blog that contains my content has been deindexed, will it be placed on another site automatically?
A: Yes, our system is always scanning the network and if it is determined that a blog containing your content has been deindexed we will automatically replace that link.
Q: I looked at a number of sites where my content has been placed and while the vast majority of blogs I looked at were of good quality, I did see a few that contained content that I really don't want associated with my site.
There was some obviously spun content, and content containing subject matter that I also don't want to be associated with such as gambling, viagra, pharma, etc.. Is there a way to prevent this?
A: I'll answer this with a two part answer. The niche blog network consists of tens of thousands of sites and site owners. We have site owners who only want high quality content on their sites, and others who really don't care if they show spun content on their site or content from some niches that others may not want to be associated with.
But we realize that you as a customer do care. We are constantly refining and improving our filtering process, with our goal being that content that is unique and original, will only appear on blogs that accept only unique and original content, and do not accept content in certain niches such as gambling, viagra, pharma, etc. We know that no system is perfect but our goal is to make it so you rarely see quality content associated with spun content. This network is more than large enough to accommodate everyone.
I'll repeat the answer from a question above, if you see your content on a blog that does not meet your needs. If you don't like where your content has been placed, you can easily get your content placed on another blog – in the same niche, and with the same pagerank. You can do this by submitting a ticket referencing that specific blogpost, to [email protected]
Q: Is there a way to have all of my links deleted from your network?
A: Yes, please simply contact our support staff, along with the associated project(s) where you'd like to have blog posts removed, and we'll take of it for you very quickly.
Q: Is it fair to say that using the High PR Blog Network is a little on the "gray hat" side of things?
A: Generally yes – but do keep in mind that basically any linkbuilding method is considered "gray hat" according to Google's Webmaster Guidelines, and this is no exception.
Using the High PR Blog network is an aggressive strategy, to be sure. For this reason, we suggest that you only have these types of links comprise a small overall percentage of a website's backlink portfolio. Otherwise, if you're going to use the High PR Blog network extensively to target a competitive keyword, we suggest that you use this strategy on "feeder sites", or otherwise small, tightly-targeted websites designed to complement an overall traffic campaign.
We do not recommend that you use the High PR Blog network – or any other kind of aggressive linkbuilding – on an extensive basis for sites where long-term, consistent rankings are the goal. This would include client websites and brick & mortar businesses, in most cases.